We went to Pop Souk today and got some great things! Ladyfag's Pop Souk is basically a nightlife swap meet with vendors selling vintage wears, custom designs, or just anything you can imagine. One of our favorite designers, Pam Hogg, was there with pieces she brought out of her archives to sell. While we didn't purchase any, we did manage to score some House of Ladosha shirts and a pair of Ladyfag's Wang boots. The event had everything to offer including the opportunity to get a free 'Ladyfag' tattoo like Astro did on his armpit. It was great to have so many talented people under one roof including Lynn Yaeger who we chatted with.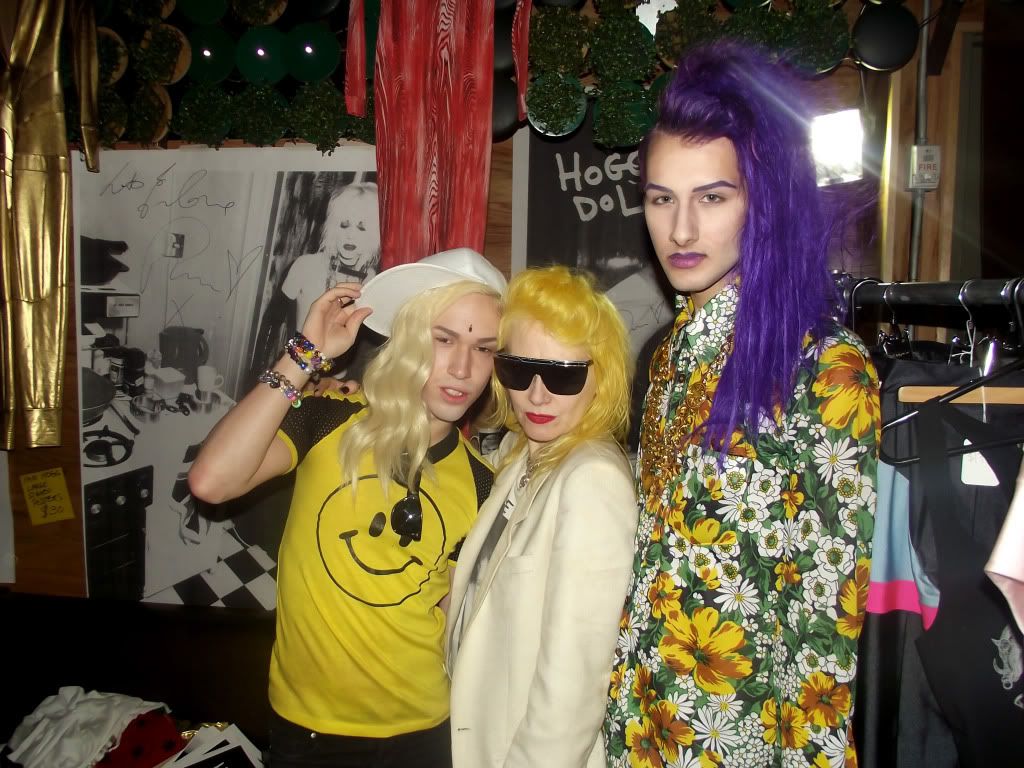 Zac Weiss, Pam Hogg, Jarrett Edward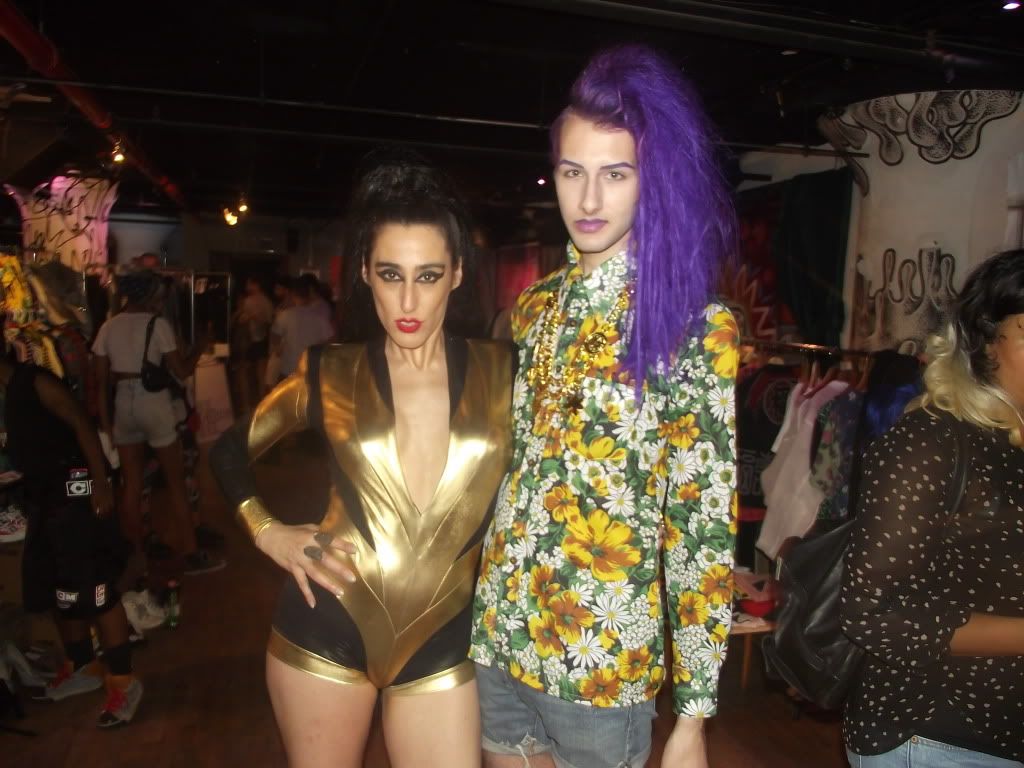 Ladyfag and Jarrett Edward
Amy Cakes!
Astro getting his Ladyfag tattoo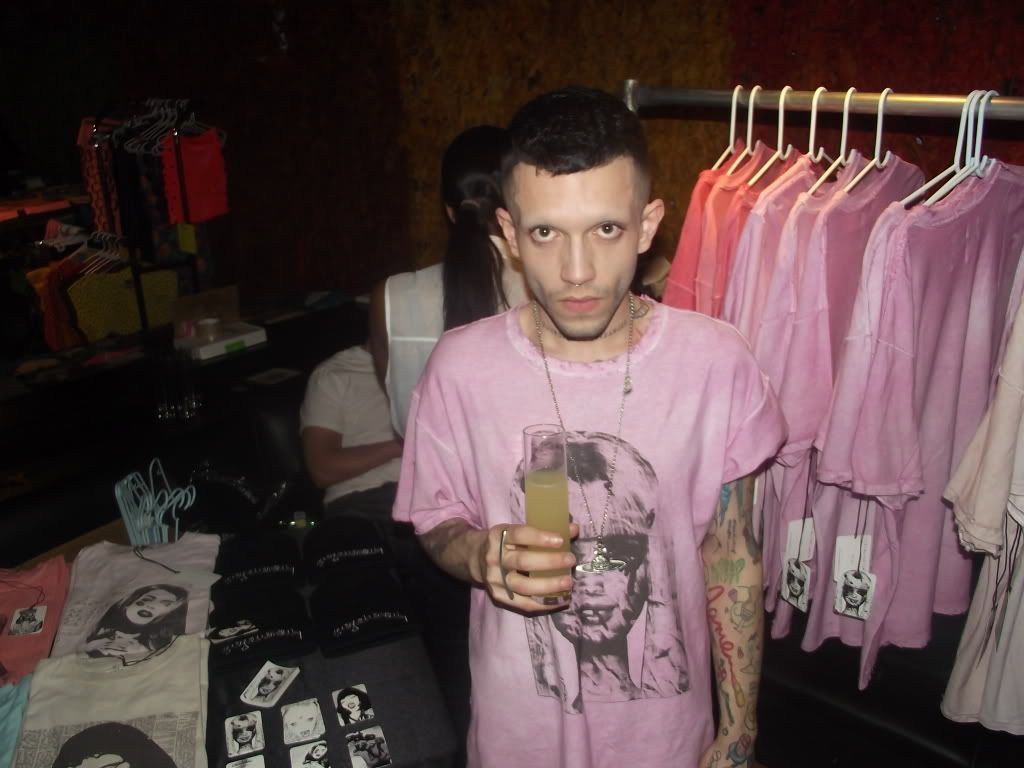 Joey Trotto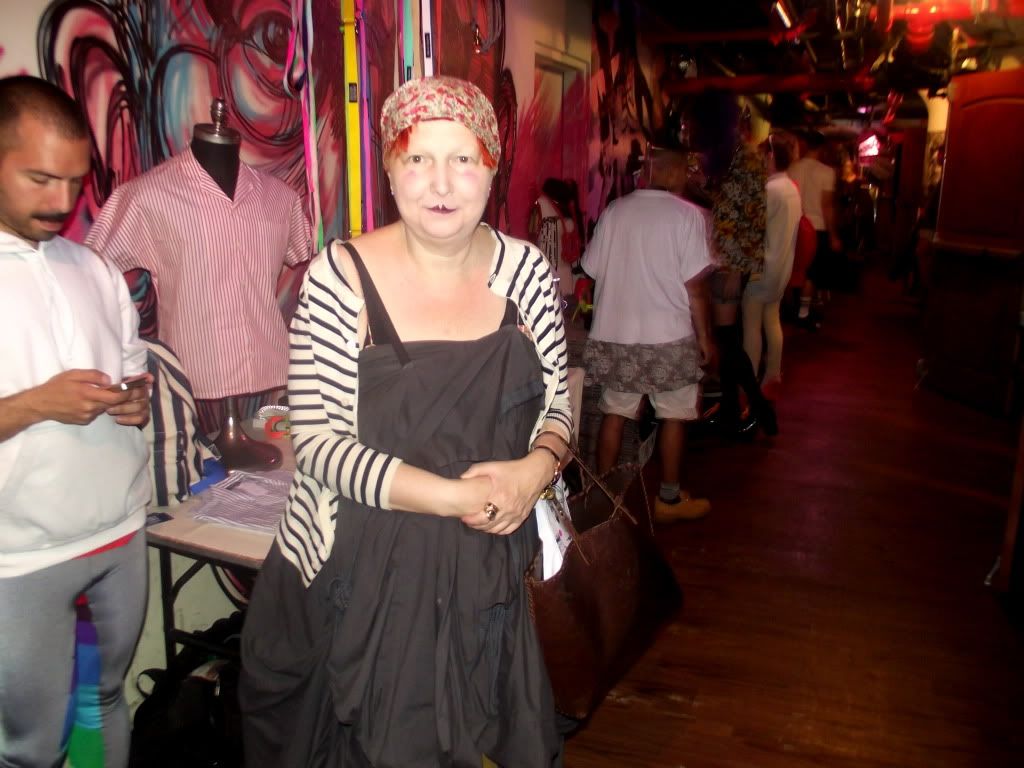 Lynn Yaeger